Jun 25, 2009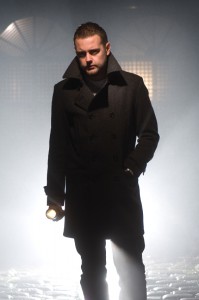 This blog is not about strangers lurking in an alley.  Nonetheless, nursing homes are routinely "invaded" in the wee hours and weekends, because they are subject to unannounced night and weekend visits by trained teams of Medicare inspectors.
These snoopy night stalkers show up and  "camp out" in the facility for days.  These teams have full authority to review and audit over 180 different items covering all major aspects of care in a skilled nursing facility.  They inspect the buildings, the medical records, the residents, the cleanliness, the staffing hours per resident, and much, much more.  These investigators are there to find deficiencies, note them, and  report them to the Center of Medicare and Medicaid Services (CMS).  The report is used to provide a rating which is available to the public at the Nursing Home Compare website. 
The website lists each nursing home and assigns a quality rating between 1 and 5 stars.  A 5-star nursing home is heavenly! Unfortunately, a 1-star nursing home is a probably a living hell.
CMS has created this rating system to help seniors and their loved ones see behind the scenes and beyond the nice décor to find a safe and nurturing care facility for a frail senior.
 
The most coveted score is a 5-star Medicare quality rating.  That score is received by only 10% of all skilled nursing home facilities.  There are very few facilities who receive such an award even when they are in the luxury market.  It is even more impressive when a facility which accepts Medicaid residents qualifies as a 5-star-rated Medicare facility.  Recently Tower Hill Healthcare of South Elgin, Illinois announced in their newsletter that they had received a 5-star award.  I was impressed!  Tower Hill is a 206-bed Medicaid-certified skilled care facility with a 31-bed Alzheimer's wing.
In my next blog, you will be introduced to a 33-year-old orthodox Jewish synagogue cantor and  wedding singer, Jeremy Amster, whose leadership skills have earned the 5-star rating.